ATV Jungle Explorer Tour
2 Hours
ATV Ride
Private Tour
Difficulty: Easy - Medium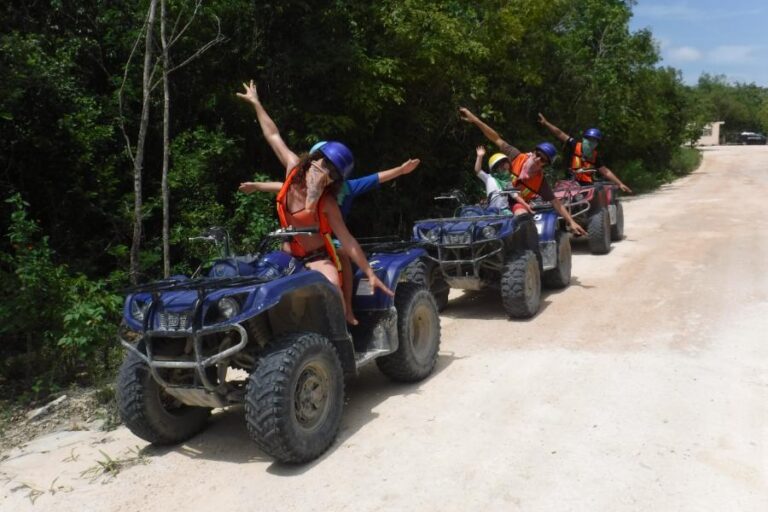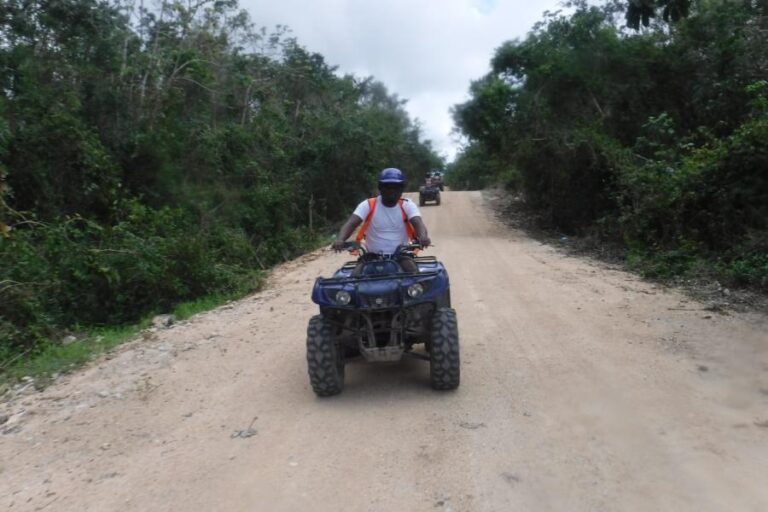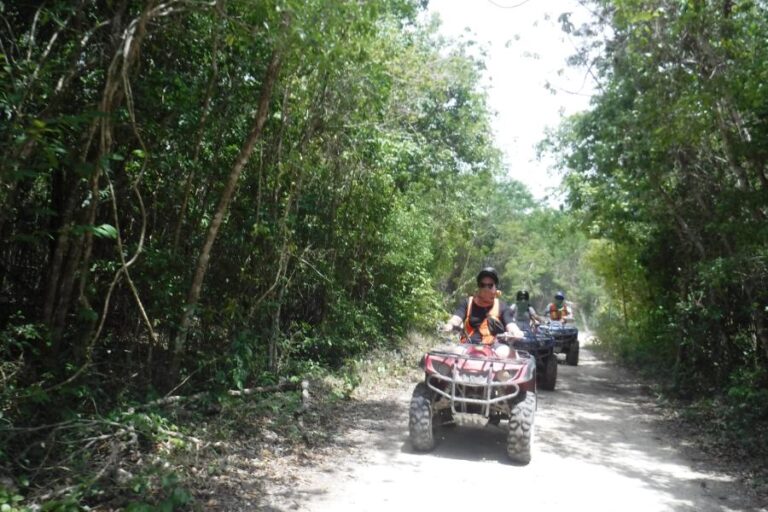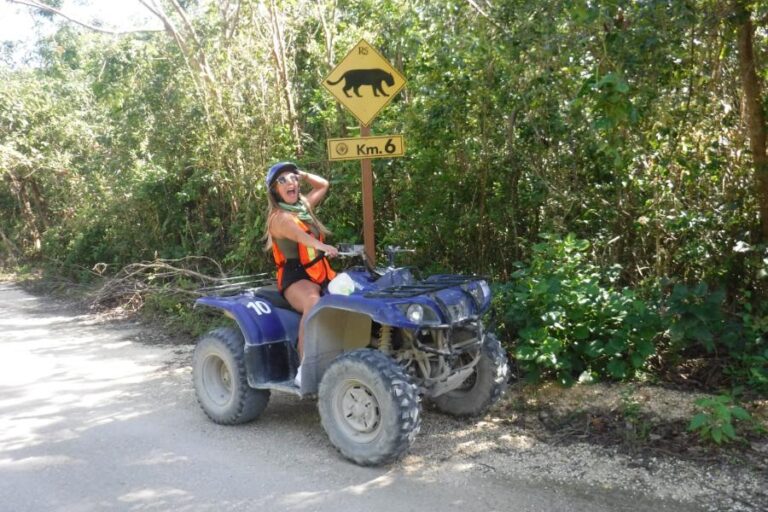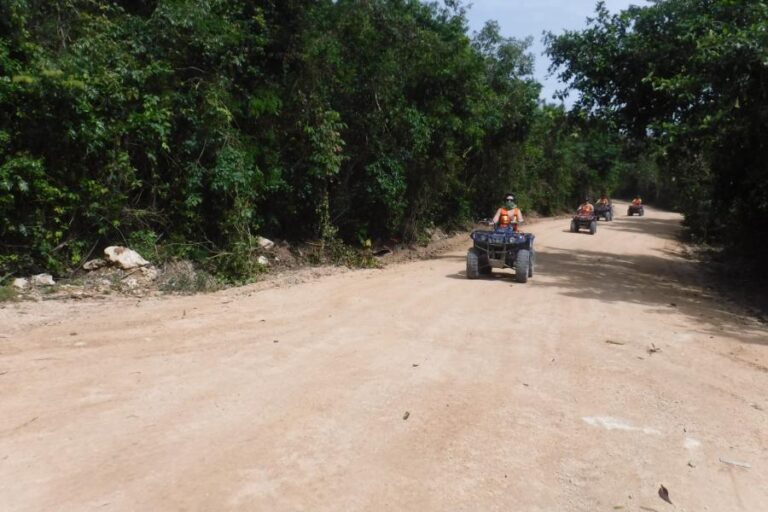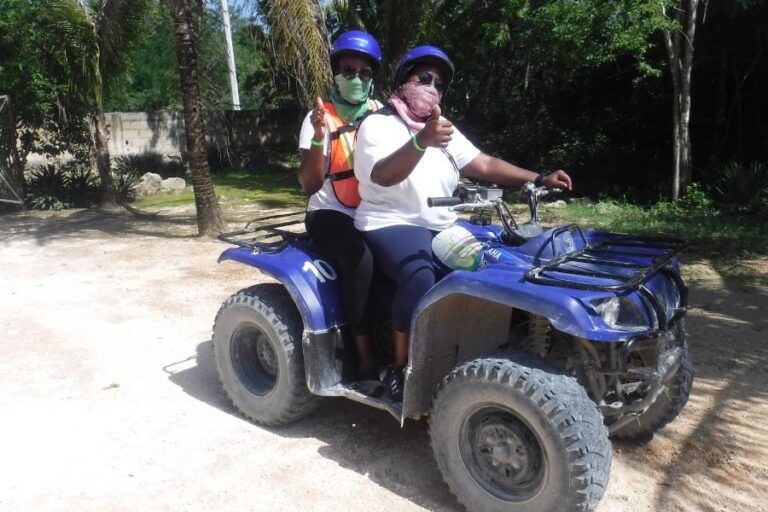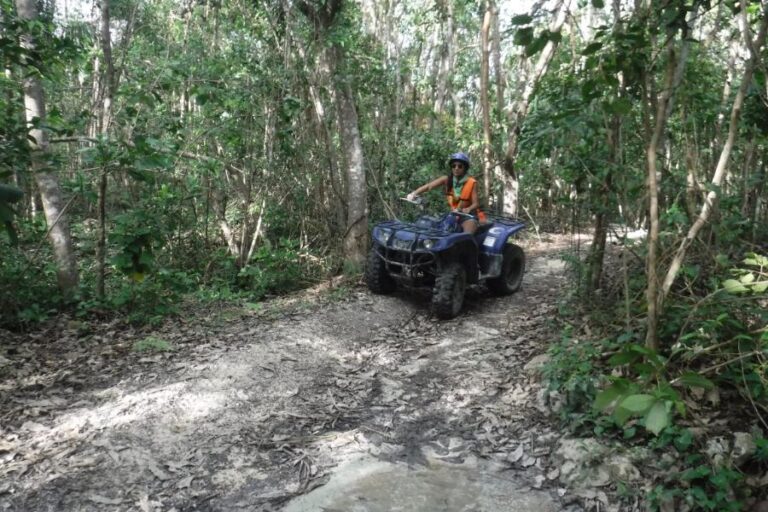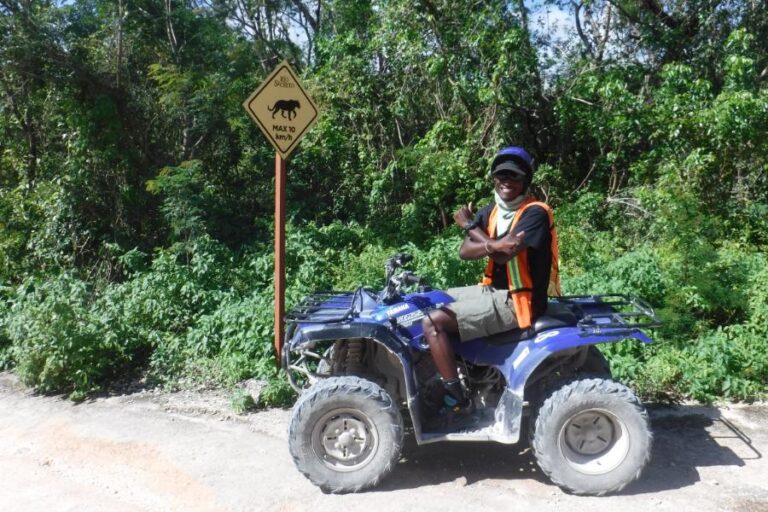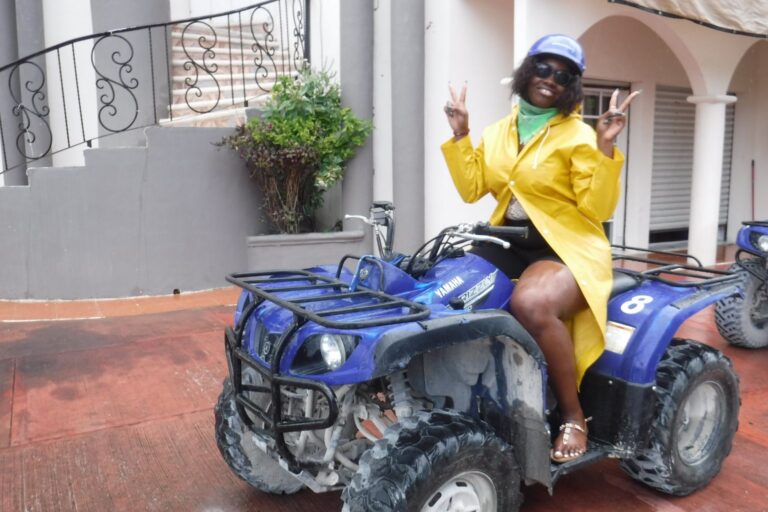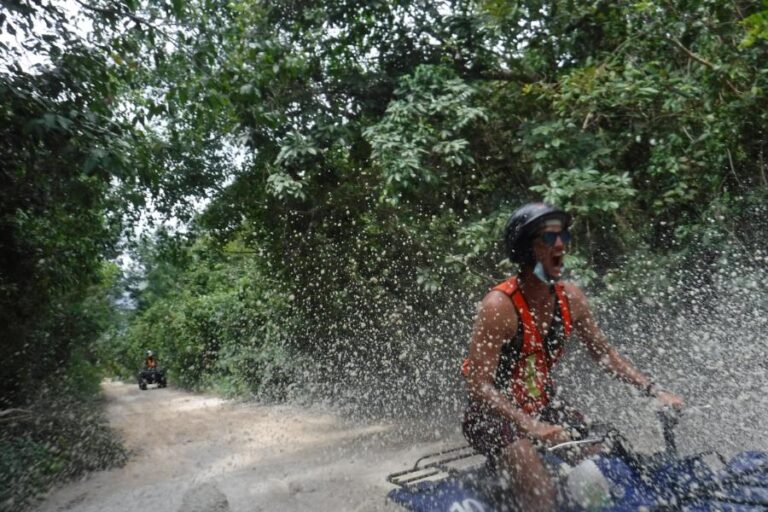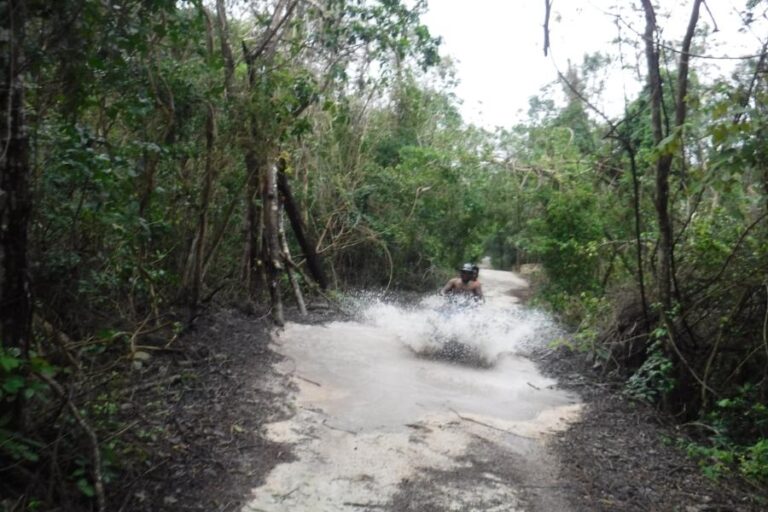 Our tours start at our location (see Google Maps link below) where we will get ready for your adventure.
You will receive your gear and we start with a brief introduction and safety demo for the ATVs.
We will drive out of town to a local Mayan jungle reserve where we will find the jungle trails.
Our guide will lead you through the jungle matching speed and trails to your skills.
You will make stops along the way to drink some water and where you may switch driver (for double rider ATVs).
Continue with some more ATV driving before you make your way back to the starting point.
You arrive at the starting point. The exact length of the tour may vary based on your driving speed and skill.
Single Rider ATV
For limited time only:
**REGULAR PRICE USD 108**
1 Person per ATV
Basic Training & Gear
ATV Riding - Private Tour
Driver's License Needed; Minimum Age to Drive: 16 Years
Double Rider ATV
For limited time only:
**REGULAR PRICE USD 139**
2 People per ATV
Basic Training & Gear
ATV Riding - Private Tour
Driver's License Needed; Minimum Age to Drive: 16 Years