Regular maintenance of our ATVs is an important part of our job. That's why you are able to enjoy your 4WD activity in Playa del Carmen without any worries. We always make sure your ride is in top conditions!
We offer a top notch 4wd activity in Playa del Carmen and conditions of our vehicles are paramount for a safe ride. Our mechanic is very skilled and can repair just about anything and if there is no repair work to be done he is looking for ways to improve things around here. But more about that in another post…
Last week we spent some time at our shop replacing the stator of one of our quad bikes. The ATV wouldn't start and we soon saw why when we opened it up. Three of the stator coils were burnt…
Wear and tear is quite strong in the area because of the tropical climate and heavy duty of our daily tours. Luckily our mechanic is on top of everything. Getting spare parts can also be a challenge as many parts need to be shipped from all over Mexico or even imported from the US. We always try to have a decent amount of stock of the most common parts. We also have relationships with local and international dealers, so we don't have to wait too long for replacements.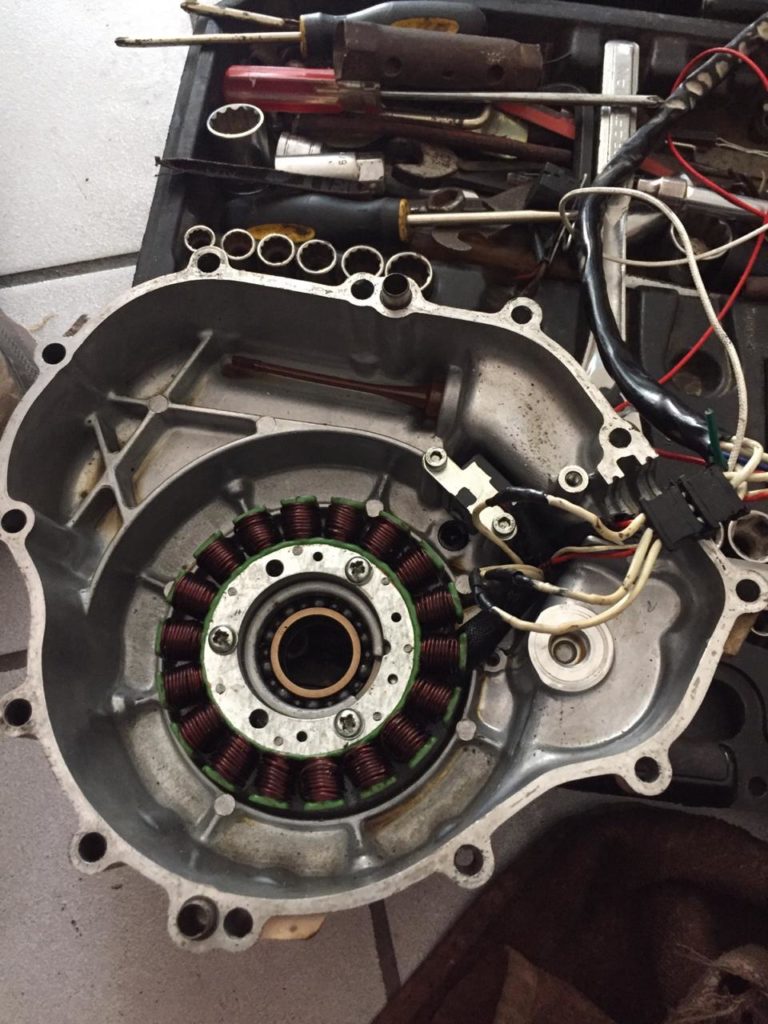 Luckily we had a replacement in stock and it didn't take our mechanic long to replace the part. Then we reassemble and we try if the ATV starts…
… and it did! 🙌🙌🏎😎
We are ready for your ATV adventure in the Riviera Maya! Are you?