So you are on vacation in Playa del Carmen or in the Mayan Riviera. The skies are cloudy and it's raining on and off. This happens sometimes, especially during the months of July through October which is considered "rainy season". Look no further we have a fun rainy day activity in Playa del Carmen for you.
Most watersports, amusement parks and excursions are weather dependant and will be cancelled if it rains. So, unless you like to sit around and play bingo in the lobby bar, you are probably looking for a rainy day activity in Playa del Carmen…
If there only was an activity that's fun and that you can still do in the rain…
Well, look no further! Our ATV adventures take place even on a rainy day and if you are not scared to get wet, this is the best option for you. If at all possible we think the quad excursions are even more fun in the rain!
Rain coat optional ☔😎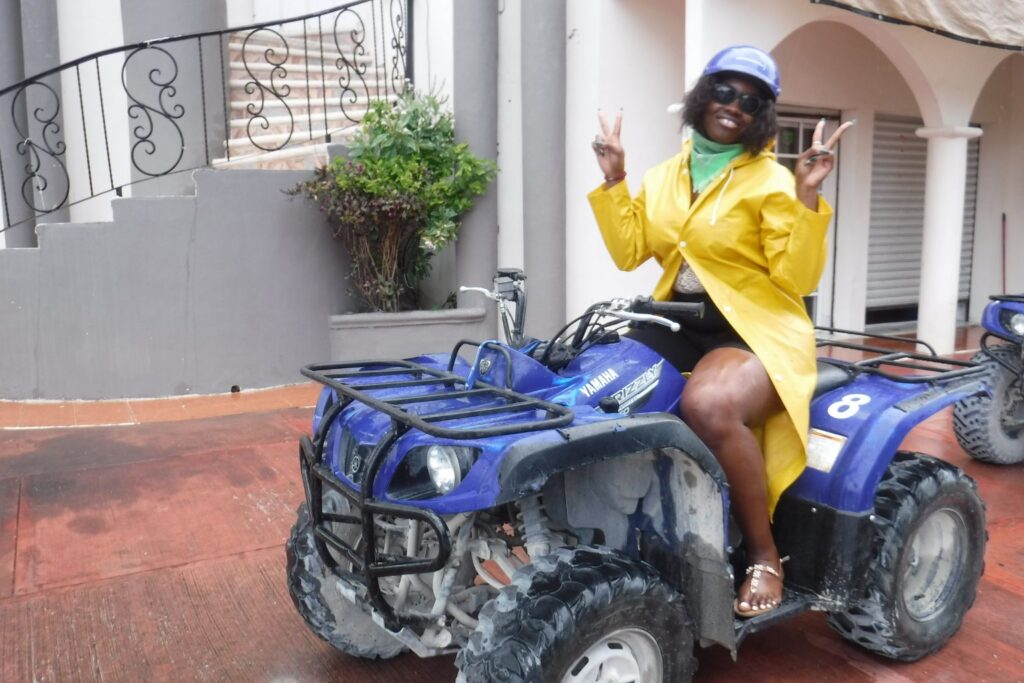 You see, the dirt roads in the jungle will form puddles and you can either cautiously drive around them …or rush full speed through them… 💦🏎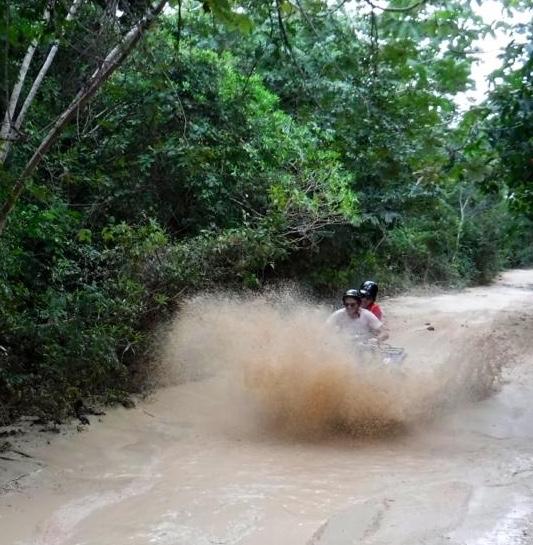 Would you dare to?