Our quad excursion explores the Mayan Riviera but not before taking us through our local Playa del Carmen neighborhood. Our neighborhood is called "Bellavista" and is a quiet residential area with small restaurants, shops and lots of trees along the way.
Bellavista means "beautiful view". You can be the judge of that on your quad excursion in the Mayan Riviera 🙂 There are also many trees and blooms along the way mingled with bigger and smaller houses.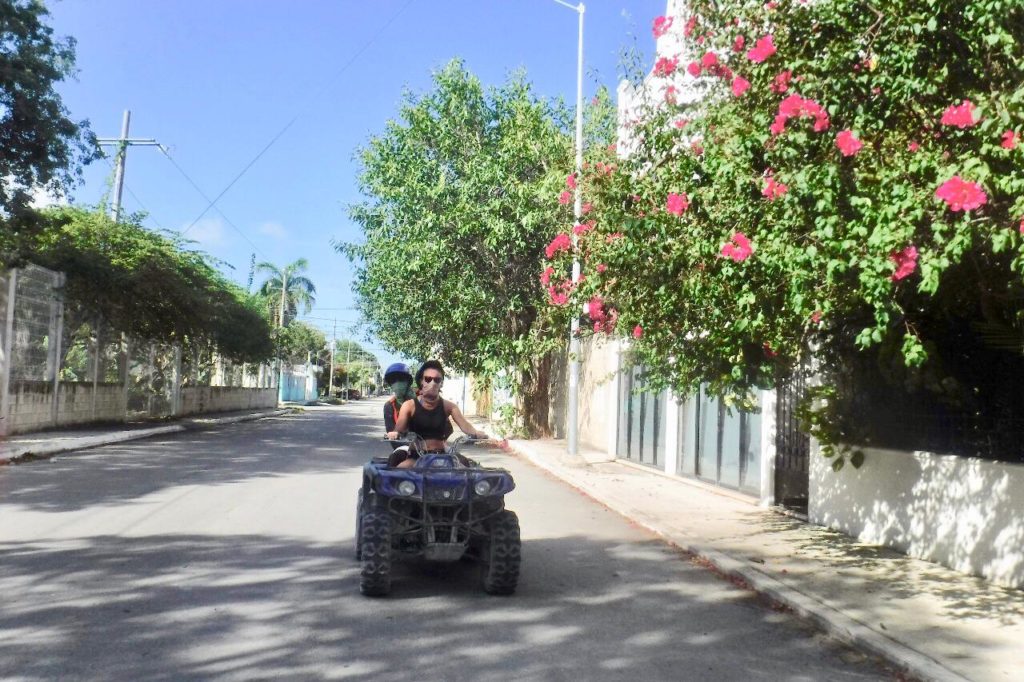 Along the way you might also get a glimps of what life is like. On the below picture for example our quad riders pass by a big red water truck which delivers water cans to residential houses.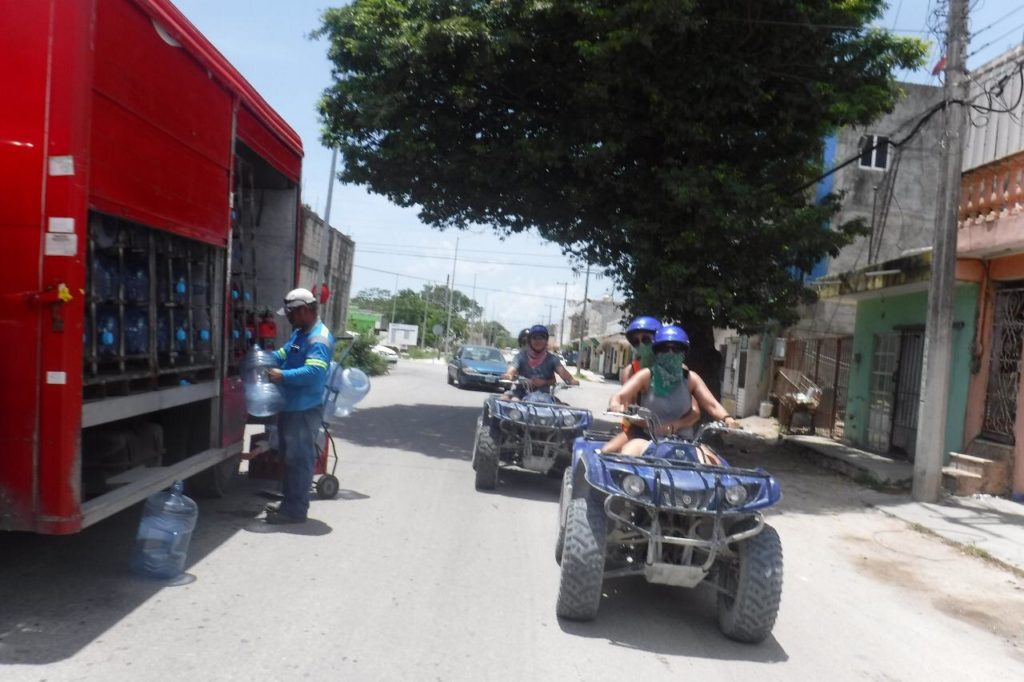 Tap water is not drinkable in the area, so these trucks drive through the neighborhoods every day selling big 25 litre water cans. You can't miss them as they have a very distinctive way of shouting their respective water brand name outside of each house. They will exchange your empty cans for full ones. Each 6.6-gallon-can costs roughtly $1.7 USD. In each home you'll typically find a water dispenser so that there is cool drinking water readily at hand.
After a short 10 minute drive you be out of paved roads and into the jungle to exprience the Mayan Riviera at its best. These are just some of the daily routines of locals that you might get to observe on your ATV tour. Playa del Carmen is a rapidly growing town in the heart of the Mayan Riviera. The area has a very international flair as people come to work in tourism from all over the country and all over the world!
Don't miss out on this off-road adventure! See more information about the tours here.