Our ATV tour and off-road trails in Playa del Carmen are our passion but we also love nature!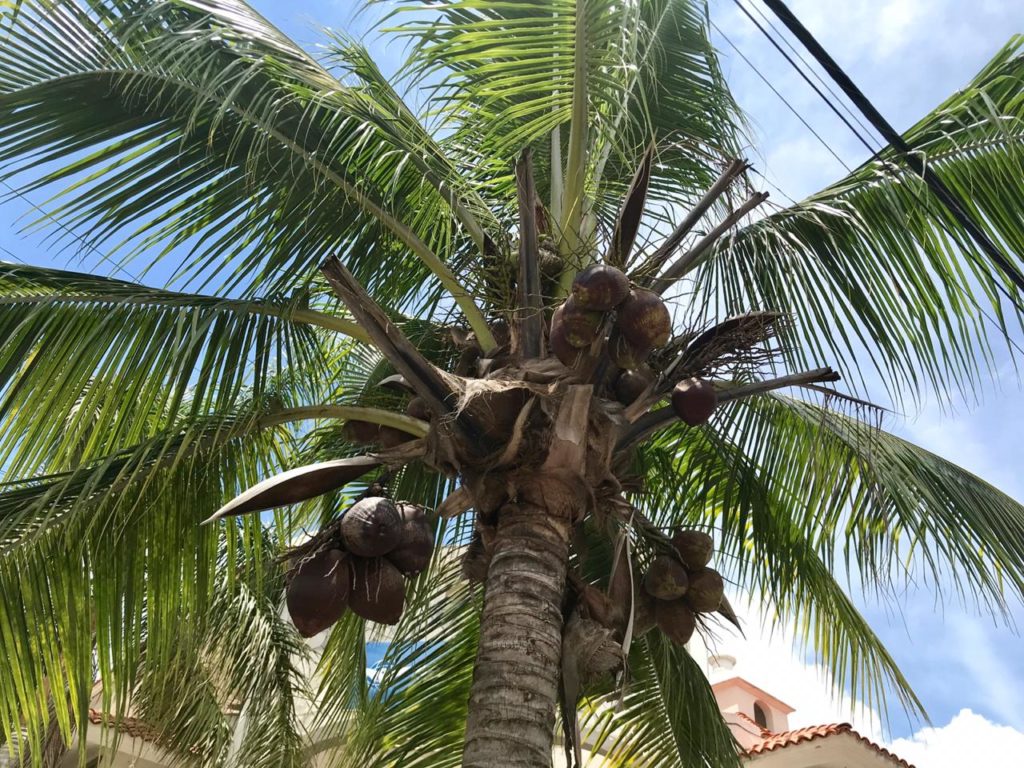 It makes sense! Our ATV tour takes us out of downtown Playa del Carmen and into the jungle. We were very excited when we discovered a birdsnest. It's right in the coconut tree right outside of the new Wheelie Trails ATV Adventure office in the Bellavista area in Playa del Carmen. We where even more excited when a little baby bird hatched a few weeks ago!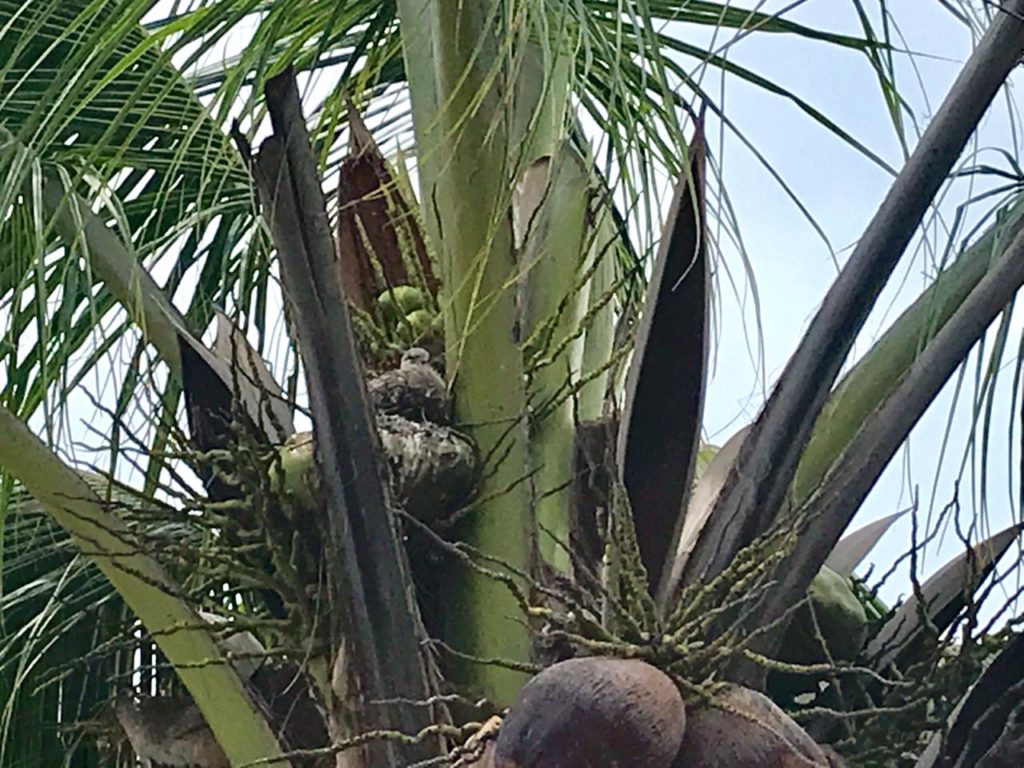 We figured it was a baby pigeon and kept an eye out for it every day. Watching it grow ever so quickly is quite fun. It's amazing how fast these little creatures grow up.
We named her Zazil which is Mayan for "sunrise", "light" or "clarity". A beautiful local name we think, that honors the Mayan heritage. During our quad excursions our guide loves to explain a bit more about Mayan culture, language and customs. Many people think Mayan culture is extinct like other ancient civilizations. It's actually still very much alive in the Mayan Riviera and Yucatan peninsual and needs preserving. Something we are all for and want to promote. So, that's why we called this little pigeon Zazil. Besides ,we think it's a pretty cool name. 😉
Zazil made her first flight attempts last week. At first carefully going back and forth near by branches and cables. Now she's able to come down from the tree to get some breadcrumbs (which we left for her) and fly back up…
Soon she'll be off on her own adventures… Meet Zazil before or after you take our ATV tour here in Playa del Carmen. 😎🕊 She's one of the many animals you might get to see on your 4WD jungle tour. Spoiler alert: coatis, monkeys, iguanas, and other native animals which live in the jungle… But more about that in another post.