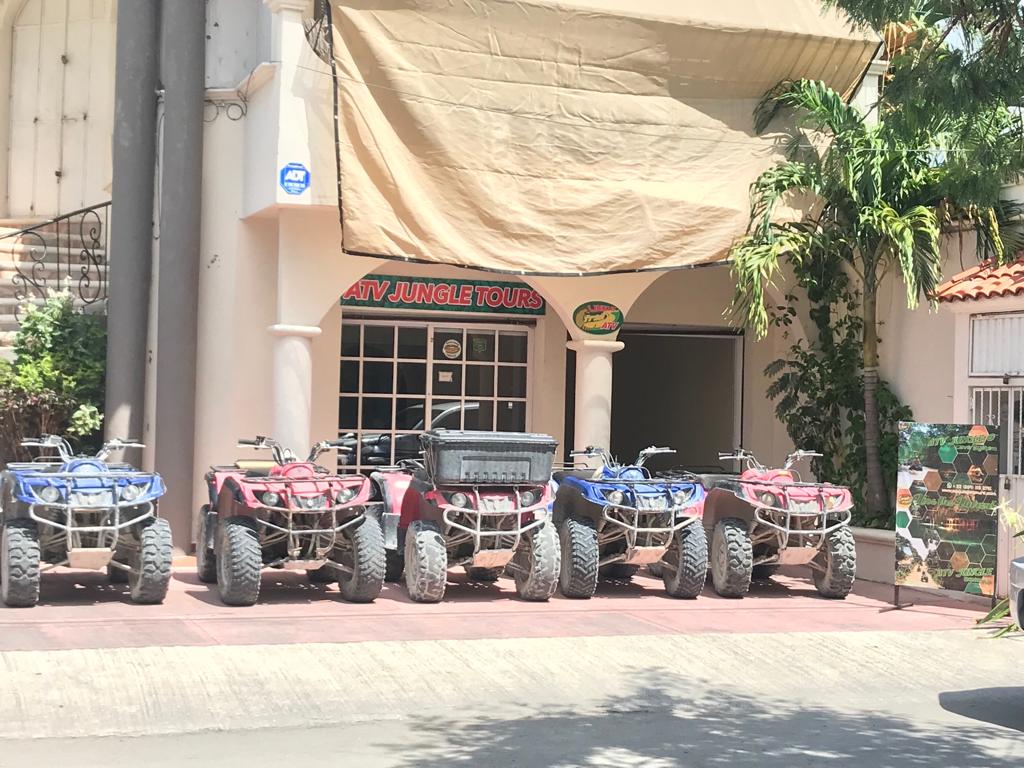 We moved a few weeks ago. Same awesome ATV jungle tour, different starting point. Our new Wheelie Trails headquater is now located in the "Bella Vista" neighborhood in Playa del Carmen.
We are just a few minutes by taxi from Playacar and most downtown hotels away. Plus we now also offer hotel pick-up which is free for small groups of 1-4 people within Playa del Carmen. For larger groups pick-up price varies between USD 5-20 per person. This will depend on your group size and location of your hotel in Playa del Carmen. Let us know where you are staying and we are happy to quote transportation for your ATV jungle tour. We also have free parking space in case you have a car.
Our new location has the great advantage that we are closer to the jungle trails which cuts down the time you drive your quad on the road considerably and gives us more time to be on the fun off-road jungle trails. Also crossing highway 307, which not all participants felt completely comfortable with, is no longer needed.
We are very happy with our new shop which is located in a very quiet residential area. Keep in mind that we operate our tours by appointment only and book at least 24 hours ahead of time. Especially for last minute bookings please call us before you make your way to our shop. While our team is out on a tour the shop is closed and we want to make sure you don't make the trip in vain. You can also easily reach us by whatsapp messaging.
When will we see you?